ABOUT
Artistic Director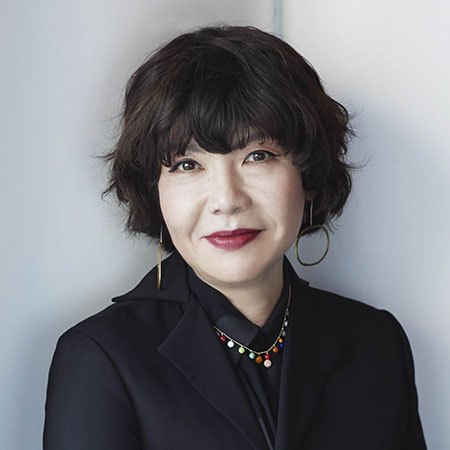 Kataoka Mami
[Director, Mori Art Museum / President, CIMAM]
Kataoka Mami joined Mori Art Museum (Tokyo, Japan) in 2003, and assumed the position of Director in 2020. Prior to that, she was Chief Curator at Tokyo Opera City Art Gallery (1997-2002; Japan); International Curator at the Hayward Gallery (2007-2009; London, UK); Co-Artistic Director for the 9th Gwangju Biennale (2012; South Korea); and Artistic Director of the 21st Biennale of Sydney (2018; Australia). Since 2014 she has served as a Board Member of CIMAM (International Committee for Museums and Collections of Modern Art) and is currently the President (2020-2022).
Curatorial Adviser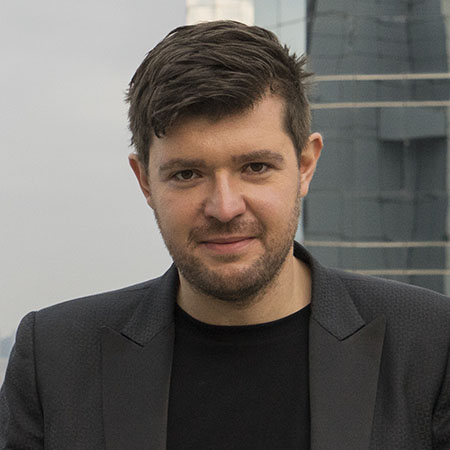 Cosmin Costinaș
[Executive Director, Para Site]
Cosmin Costinaș is the Executive Director/Curator of Para Site (since 2011; Hong Kong) and Artistic Director of Kathmandu Triennale 2021 (Nepal). He was a Guest Curator of Dakar Biennale (2018; Senegal) and of the Dhaka Art Summit (2018; Bangladesh); Co-curator of the 10th Shanghai Biennale (2014; China) and of the 1st Ural Industrial Biennial (2010; Ekaterinburg, Russia); Curator of BAK (2008-2011; Utrecht, Netherlands) and Editor of documenta 12 Magazines (2005-2007; Vienna, Austria/Kassel, Germany).
At Para Site, Costinaş oversaw the institution's major expansion and relocation to a new home in 2015, and curated: Koloa: Women, Art, and Technology (touring at Langafonua, Nuku'alofa, Tonga and Artspace, Auckland, 2019-2021); A beast, a god, and a line (touring at Dhaka Art Summit; Myanm/art & The Secretariat, Yangon; Museum of Modern Art in Warsaw; Kunsthall Trondheim; MAIIAM, Chiang Mai, 2018-2021); Is the Living Body the Last Thing Left Alive? The new performance turn, its histories and its institutions (2014); Great Crescent: Art and Agitation in the 1960s—Japan, South Korea, and Taiwan (touring at the Mori Art Museum, Tokyo, and MUAC, Mexico City, 2013-2016); A Journal of the Plague Year (touring at The Cube, Taipei; Arko Art Center, Seoul; and Kadist & The Lab, San Francisco, 2013-2015); a.o.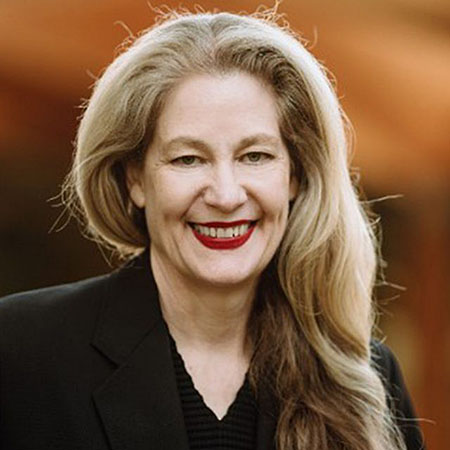 Rhana Devenport
[Director, Art Gallery of South Australia]
Rhana Devenport ONZM is Director of Art Gallery of South Australia in Adelaide, she was previously Director of Auckland Art Gallery Toi o Tāmaki (2013-2018) and Govett-Brewster Art Gallery / Len Lye Centre (2006-2013), both in Aotearoa New Zealand. Devenport's career spans art museums, biennales and arts festivals. Her curatorial interests include contemporary art of Asia and the Pacific, time-based media and social practice. She has curated solo exhibitions with Lee Mingwei, Nalini Malani, Fiona Pardington, Lin Tianmiao, Wang Gongxin, Zhang Peili and Judith Wright. In 2017 Devenport was curator for the New Zealand Pavilion at Venice Biennale with Lisa Reihana: Emissaries. She has previously held senior positions with the Biennale of Sydney, the Sydney Festival, and the Asia Pacific Triennial of Contemporary Art at the Queensland Art Gallery. (In 2018 she was appointed an Officer of the New Zealand Order of Merit.)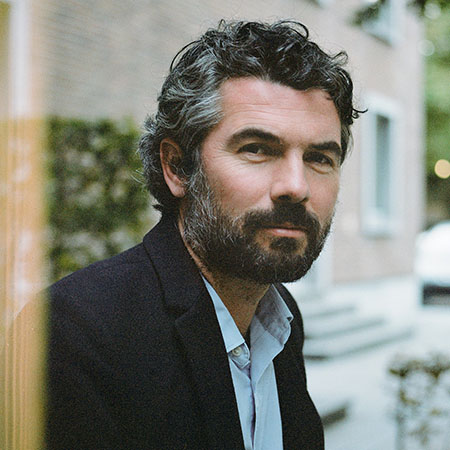 Martin Germann
[Independent Curator]
Martin Germann lives and works in Cologne, Germany. In October 2021 he joined the team of Mori Art Museum (Tokyo, Japan) as an adjunct curator. Recently he organized Oliver Laric: Exoskeleton at OCAT Shanghai (2022) and was a co-curator of Another Energy: Power to Continue Challenging 16 Women Artists from around the World at Mori Art Museum (2021-22). He also curated a comprehensive solo exhibition by Thomas Ruff at the National Taiwan Museum of Fine Arts (Taichung, 2021).
From 2012-2019 he was leading the artistic department at S.M.A.K. (Ghent, Belgium) where he organized collection and thematic presentations as well as solo shows with Raoul De Keyser, Zhang Peili, Hiwa K, Gerhard Richter, Michael E. Smith, Nairy Baghramian, James Welling, Lee Kit, Kasper Bosmans, Michael Buthe, Jordan Wolfson, Rachel Harrison, among others. For Lili Dujourie: Folds in Time (2015) he received an AICA award for Belgium's best exhibition.
In earlier stages Germann was a curator at Kestner Gesellschaft (Hanover, Germany), Büro Friedrich (Berlin, Germany), and worked for the Berlin Biennale for Contemporary Art. He published numerous exhibition catalogues and monographies, his writing has appeared in magazines such as Frieze, Mousse, or 032c. He teaches regularly in universities such as HISK Ghent, and serves on the acquisitions committee of I-AC, Villeurbanne.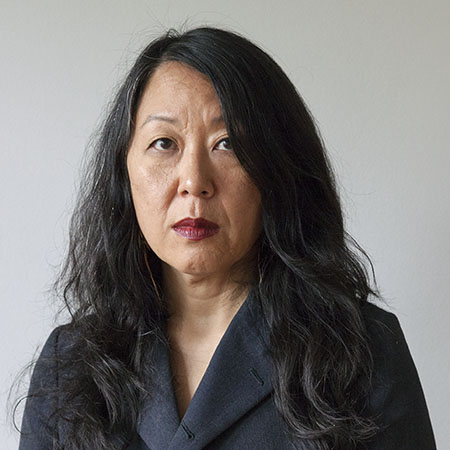 Eungie Joo
[Curator of Contemporary Art, San Francisco Museum of Modern Art]
Eungie Joo is Curator of Contemporary Art at the San Francisco Museum of Modern Art (USA), where she recently organized SOFT POWER (October 2019-February 2020) a group exhibition looking at the role of artists as citizens and social actors. She was Artistic Director of the 5th Anyang Public Art Project/APAP 5 in Korea (2016); Curator of Sharjah Biennial 12: The past, the present, the possible in the United Arab Emirates (2015); and Director of Art and Cultural Programs at Instituto Inhotim in Brazil (2012-2014). From 2007-2012, Joo was Keith Haring Director and Curator of Education and Public Programs at the New Museum (USA), where she spearheaded the Museum as Hub initiative; edited the volume Rethinking Contemporary Art and Multicultural Education (2009); and organized the 2012 New Museum Generational Triennial: The Ungovernables. She was commissioner of the Korean Pavilion at the 53rd Venice Biennale, Condensation: Haegue Yang (2009). Joo was founding Director and Curator of the Gallery at REDCAT, Los Angeles (2003-2007).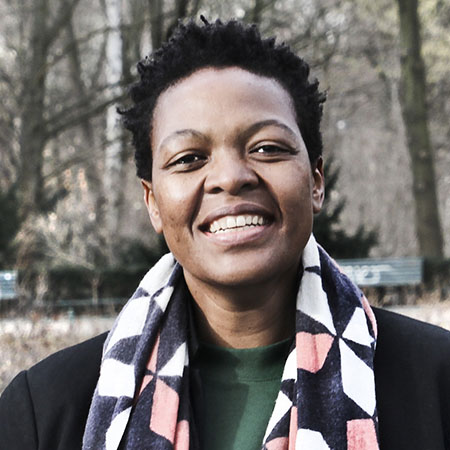 Gabi Ngcobo
[Curatorial Director, Javett Art Centre]
Gabi Ngcobo is an artist, curator and educator living in Johannesburg, South Africa. Since the early 2000s Ngcobo has been engaged in collaborative artistic, curatorial, and educational projects in South Africa and on an international scope. Recently curatorial projects include All in a Day's Eye: The Politics of Innocence in the Javett Art Collection, at the Javett Art Centre- University of Pretoria (Javett-UP, South Africa), Mating Birds at the KZNSA Gallery (Durban, South Africa). In 2018 she curated the 10th Berlin Biennale titled We don't need another hero and was one of the co-curators of the 32nd Sao Paulo Bienal (2016; Brazil). She is a founding member of the Johannesburg based collaborative platforms NGO – Nothing Gets Organised (2016-) and Center for Historical Reenactments (2010-14). Ngcobo's writing have been published in various publications including The Stronger We Become the catalogue of the South African Pavillion, Venice (2019), Public Intimacy: Art and Other Ordinary Acts in South Africa, YBCA/SFMOMA (2014), We Are Many: Art, the Political and Multiple Truths, Verbier Art Summit (2019) and Texte Zur Kunst, September 2017. In November 2020 Ngcobo was appointed Curatorial Director at the Javett-UP.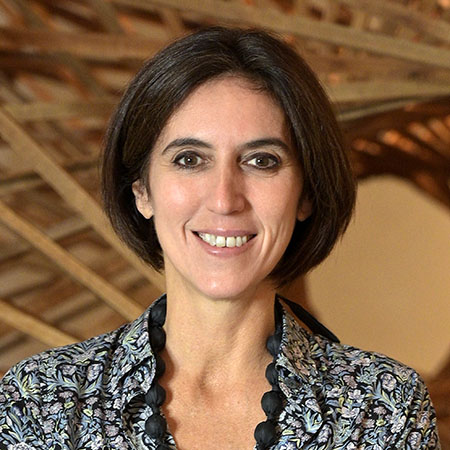 Victoria Noorthoorn
[Director, Museo de Arte Moderno de Buenos Aires]
Victoria Noorthoorn is the Director of the Museo de Arte Moderno de Buenos Aires since 2013. Under her leadership, the museum has undergone a deep process of development that has involved doubling its exhibition spaces, presenting 74 exhibitions and publishing 48 bilingual publications - mostly of Argentine artists –, and escalating its various education programs to involve 7000 teachers a year. Previously, Noorthoorn worked for MoMA, The Drawing Center, and Malba, and later, as an independent curator she curated the Biennales in Pontevedra (2006; Spain), Mercosul (2009; Porto Alegre, Brazil) and Lyon (2011; France), as well as the 41 Salón Nacional de Artistas (2008; Cali, Colombia). At the Museo Moderno, she has curated exhibitions of León Ferrari, Marta Minujín, Tomás Saraceno, Sergio De Loof, Ana Gallardo, Zanele Muholi, Tracey Rose, Laura Lima, and Bernardo Ortiz, among others, and group exhibitions such as A Tale of Two Worlds (2017-2018), presented at Museo Moderno and MMK in Frankfurt, Germany. Since 2019, Noorthoorn is an active Board member of CIMAM.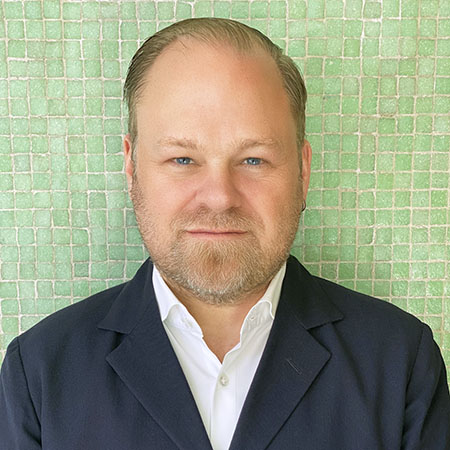 Tobias Ostrander
[Independent Curator]
Tobias Ostrander is a curator based in Mexico City, Mexico. He is the former Chief Curator and Deputy Director for Curatorial Affairs at the Pérez Art Museum Miami (2011-2019, USA). He is a founding member of Tilting Axis, a platform for artists, curators and creatives from the greater Caribbean region (2014-2019). He has served as the Director at the Museo Experimental El Eco (2009-2011) and the Chief Curator at the Museo Tamayo (2001-2009), both in Mexico City, and as the Associate Curator of inSITE2000 in San Diego, USA/Tijuana, Mexico (1999-2001). He was a founding member of the inter-institutional Museum as Hub initiated by the New Museum (2007-2012; New York, USA). He has additionally held positions at XXIV Bienal de São Paulo (Brazil), El Museo del Barrio and the Brooklyn Museum of Art (New York, USA).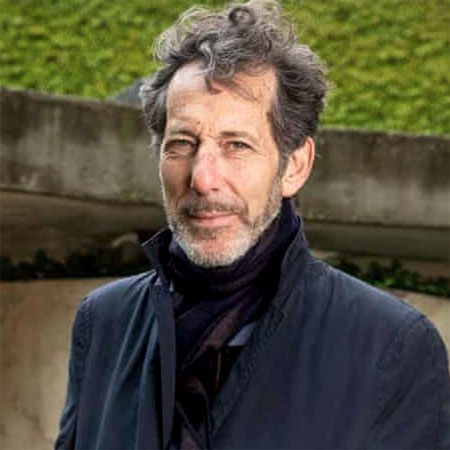 Ralph Rugoff
[Director, Hayward Gallery]
Ralph Rugoff has been Director of London's Hayward Gallery since 2006. He has curated numerous group exhibitions at the Hayward, including Psycho Buildings, The Painting of Modern Life and The Infinite Mix, as well as monographic shows featuring artists such as Ed Ruscha, Tracey Emin, Jeremy Deller and Kader Attia.
Rugoff was Guest Curator of the 2015 Lyon Biennale and Artistic Director of the 58th Venice Biennale in 2019. Before coming to London, he was director of the Wattis Institute for Contemporary Art in San Francisco, where he commissioned solo projects by numerous artists including Thomas Hirschhorn, Roni Horn, Ann Veronica Jansenns, Mike Kelley and Mike Nelson.
As a writer, Rugoff has contributed essays to numerous catalogs and books on artists including David Hammons, Paul McCarthy, Luc Tuymans, Jean-Luc Mylayne, and the filmmaker Jean Painlevé. In 2005, he won the inaugural Ordway Prize for Criticism and Curating from the Penny McCall Foundation in the USA.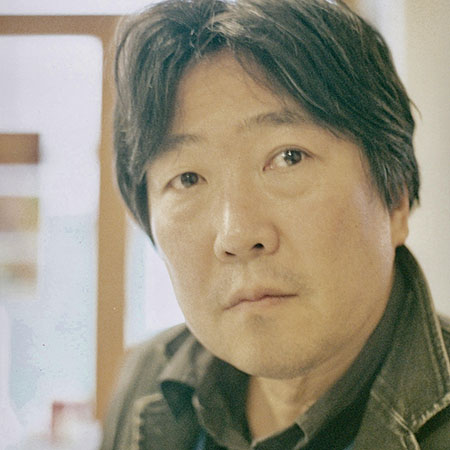 Since the beginning of the 1990s, Shimabuku has been traveling around the world creating performance and installation works featuring the life of locals and new methods of communication. His creations, both poetic and humorous yet also metaphorically intriguing, have received high praise globally. He has recently had solo exhibitions at the New National Museum of Monaco and Kunsthalle Bern, Switzerland. He has exhibited in group shows for the 2003 and 2017 Venice Bienniale (Italy), 2006 São Paulo Art Biennial (Brazil), Aichi Triennale 2010 (Japan), 2015 Havana Biennial (Cuba), and 2017 Lyon Biennale (France). He served as the Curator for the 2019 Reborn Art Festival in Miyagi, Japan.
Chief Curator (Head of Curatorial Team)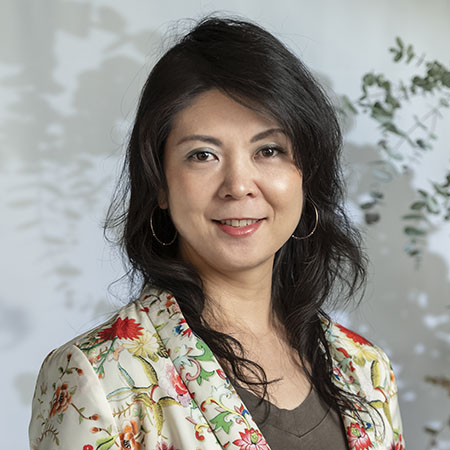 Iida Shihoko
[Independent Curator]
Iida Shihoko was born in Tokyo and is based in Nagoya, Japan. She worked as Curator at the Tokyo Opera City Art Gallery for 11 years, starting as Assistant Curator in 1998 when it was preparing for opening. From 2009 to 2011, Iida was a Visiting Curator of ACAPA, a research institute within the Queensland Art Gallery/Gallery of Modern Art in Brisbane, Australia. She stayed in Seoul as a 2011 International Fellowship Researcher, hosted by National Museum of Modern and Contemporary Art, Korea. Drawing from her interest in co-curation, contemporary art in Asia, and the relationship between society and art institutions, Iida has co-curated exhibitions in Seoul, New Delhi, Jakarta, and multiple cities in Australia. Additionally, she worked on the 15th Asian Art Biennale Bangladesh 2012, Aichi Triennale 2013, and Sapporo International Art Festival 2014 as Curator, also served as Chief Curator (Head of Curatorial Team) of Aichi Triennale 2019. From 2014 to 2018, she was Associate Professor at the Tokyo University of the Arts. Iida is a member of CIMAM, IBA, and AICA Japan.
Curator (Contemporary Art)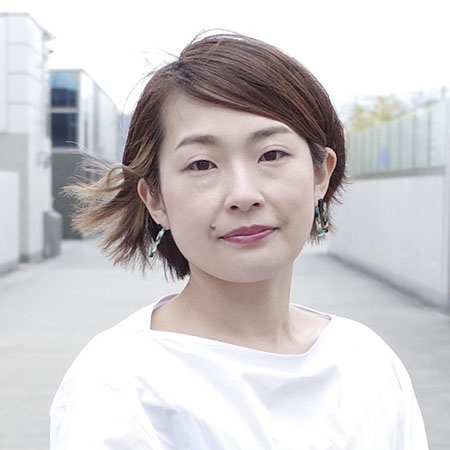 Nakamura Fumiko
[Senior Curator, Aichi Prefectural Museum of Art]
Nakamura Fumiko is a native of Aichi Prefecture and active in the Tokai and Kansai regions of Japan. A specialist in visual culture studies, photography, and contemporary art, she has been with Aichi Prefectural Museum of Art since 2007 and has curated such exhibitions as In The Little Playground (2009), Art As Magic (2012), and Photography Will Be (2014). She also founded the museum's solo exhibition series APMoA Project, ARCH (2012-2017) providing a platform for emerging artists. She has engaged with Aichi Triennale as a staff member of the main venue since 2010, working on the collaboration between museum activities and the art festival. In 2015 she served as part of the curatorial team for the Japan Foundation's collaborative research project between Japan and South East Asia titled Condition Report. She also curated Play in the Flow, a 2017 group exhibition presented in Chiang Mai, Thailand.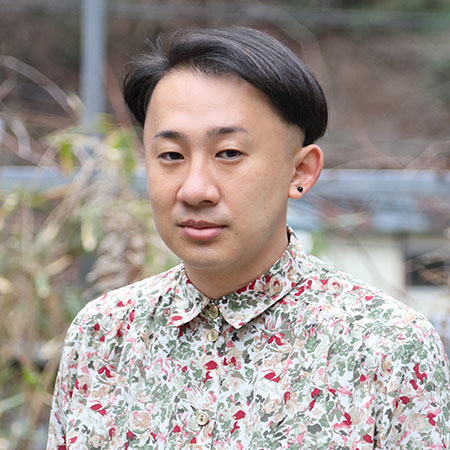 Tsutsumi Takuya
[Independent Curator / Graphic Designer]
Tsutsumi Takuya is based in the Kansai region of Western Japan. Since 2018, he has served as Program Director for the shared studio space "Yamanaka Suplex." He was a director and curator for an alternative space in Kyoto from 2013 to 2016, working with local cultural practitioners. After a yearlong residency in Poznan, Poland, he went on to obtain his MA at Adam Mickiewicz University in 2019. Whether he is creating exhibition spaces or producing printed materials, Tsutsumi constantly experiments with the organically fluctuating roles and relationships with artists, all while maintaining the specific purpose of the projects. Some of his main curatorial projects include Osamu Torinoumi Making Type: Like Water, Like Air (2022, Kyoto, Japan), Salt of the Blood, Light of my world (2021, Tokyo/Kyoto, Japn), The Analogical Mirrors (2020, Shiga, Japan).
Performing Arts Adviser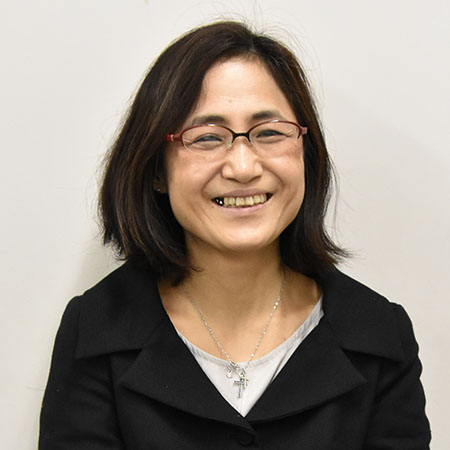 Fujii Akiko
[Producer, Aichi Prefectural Art Theater]
Fujii Akiko became the Chief Producer of Aichi Prefectural Art Theater, having served as Curator of Music for Aichi Arts Center since 1992. She has planned and produced collaborative works of contemporary and folk music, film, and dance featuring artists who defy categories, including Nomura Makoto's A Concert in a swimming pool (2010), Takehisa Kosugi's MUSIC EXPANDED #1, #2 (2016) and Miwa Masahiro and Maeda Shinjiro's revival of The Monologue Opera The New Era (2017). She was the Performing Arts Producer and Curator for the Aichi Triennale 2010, 2013, and 2016.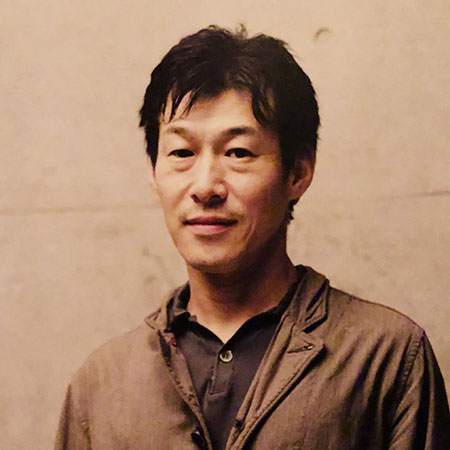 Maeda Keizo
[Art Producer]
Maeda Keizo is a graduate of Tokyo's Tama Art University, where he specialized in Art Studies. He worked in the curatorial division of Setagaya Art Museum, and later planned and produced music and performing arts, and managed a record label at Conversation and Company Ltd. Since 2001, he has been involved with managing and editing the web magazine realtokyo. He oversaw international projects for EXPO 2005 in Aichi. He has held such prominent positions as Production Advisor of Festival/Tokyo 2011, Producer for Performing Arts of Aichi Triennale 2013, and Program Director of 2014 Roppongi Art Night. Since 2012, he has been instrumental in showcasing international performing arts as a staff member at Tokyo Metropolitan Theatre of the Tokyo Metropolitan Foundation for History and Culture.
Curator (Performing Arts)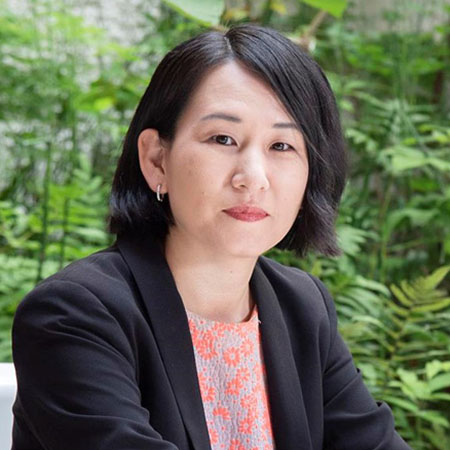 Soma Chiaki
[Art Producer / Representative Director, Arts Commons Tokyo]
Soma Chiaki was born in Iwate. She is the founder and representative director of Arts Commons Tokyo, an independent arts and theater collective founded in 2014. In roles such as program director of Festival/Tokyo (2009–2013), curator of Aichi Triennale 2019 or director of Theater Commons (2017–), she has produced, created and curated a large variety of projects and events across multiple disciplines, from performance to contemporary art, socially-engaged art and media art that makes use of technologies like VR and AR. In 2015, Soma was awarded the L'Ordre des Arts et des Lettres by the French government, and in 2021 the Japanese Art Encouragement Prize from the Japanese Ministry of Education, Culture, Sports, Science and Technology. In 2021, she became an associate professor at the Tokyo University of Arts. She has been appointed the program director of international theater festival Theater der Welt 2023 in Germany.
Curator (Learning)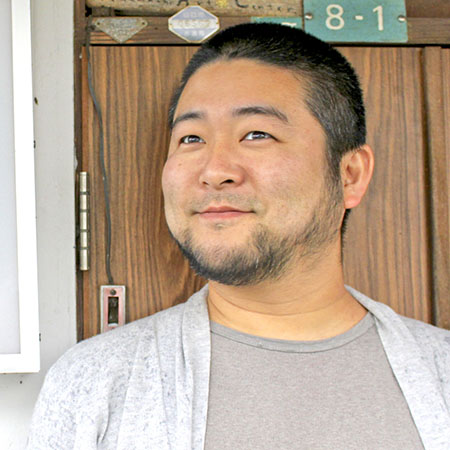 Aida Daiya
[Artistic Director, Yamaguchi Center for Arts and Media (YCAM)]
For 11 years, starting from the inauguration of Yamaguchi Center for Arts and Media (YCAM) in 2003, Aida Daiya managed educational development initiatives, developing and executing educational content and creating original workshops for media literacy and art education. From 2014 he has served as a Specially Appointed Assistant Professor for the Graduate Program for Social ICT Global Creative Leaders (GCL) at the University of Tokyo. He served as the Learning Curator for Aichi Triennale 2019, and now is the Artistic Director at YCAM as of 2021.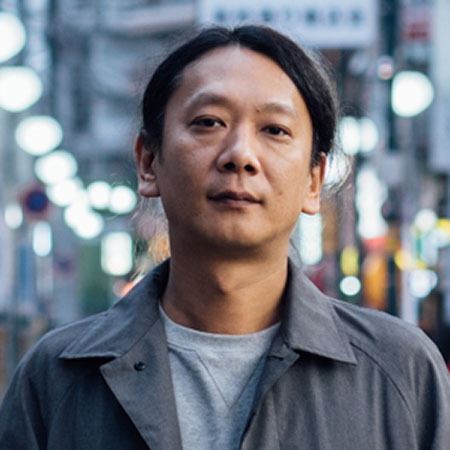 Yamamoto Takayuki
[Artist / Co-Director, School in Progress / Director, Ongoing School]
Born in Aichi Prefecture, Yamamoto Takayuki examines the subtle, sometimes unseen relationships between unique systems or customs, individuals and society, and the hidden creativity through which children converse and play. He has recently collaborated on projects with local communities, and established an alternative art school program for the public. He has exhibited in the Sharjah International Biennial 6 (2003, Sharjah, UAE), All About Laughter: Humor in Contemporary Art at Mori Art Museum (2007; Tokyo, Japan), Aichi Triennale 2010, Phantoms of Asia: Contemporary Awakens the Past at Asian Art Museum (2012; San Francisco, USA), Go-Betweens: The World Seen Through Children at Mori Art Museum (2014-15), and The 3rd Kochi-Muziris Biennale (2016; India). His solo exhibition, Children of Men, took place at Art Lab Aichi (2017; Japan).
Curatorial Project Manager
Assistant to the Artistic Director
Tanaka Saori (Mori Art Museum)
[Contemporary Art]


Architect
Kurimoto Shinichi (Kurimoto Design Studio)

Maruta Tomoaki (Tomoaki Maruta Architects)

Mitani Yuki (nanometer architecture)

Yamagishi Aya (CYCLE ARCHITECTS)
Technical Director
Nishi Tsubasa

Yamada Shimpei
Coordinator
Ando Yukihiro

Honda Yaari

Horie Teruyo

Iida Mami

Inagaki Chisato

Katsuya Mami

Kuroiwa Tomoko

Mizuno Noriko

Mizushina Mami

Namba Sachiko *

Nijo Tomoko

Oda Ayuko

Okada Rie

Suzuki Kazue

Takami Shoko

Takemoto Ayako
Assistant Curator
Kuroda Kazushi

Yura Arou

Serizawa Namiki

Soeda Kazuho
[Performing Arts]


Production Manager
Coordinator
Ishikawa Chihiro

Muramatsu Satomi

Shibata Haruka

Sugai Kazuki

Taniguchi Yuko
Technical Coordinator
[Learning]


Coordinator
Amenomori Nobu

Endo Mao

Kondo Reiko

Matsumura Atsuko

Noda Tomoko

Oba Haruki

Ogura Akiko

Takamori Junko **

Yamane Rino
[Public Relations]


Advisor
Inukai Takatoshi (INUKAI inc.)

Mochizuki Akihiro (TM PRESS)
Advisor for Overseas
Staff
Arita Yasuko

Deai Momoko

Shimada Fumiko
[Official Design]


Official Designer
Tanaka Yoshihisa (centre Inc.)
Assistant
Yamada Yutaro (centre Inc.)
[Web Design]


Web Director
Nakamoto Masaki (UNGLOBAL STUDIO KYOTO)
Web Designer
[Catalogue]


Editor
Masuda Chie

Uchida Shinichi
* until 31st January, 2022
** until 31st July, 2022