ARTISTS
Diedrick Brackens
Born 1989 in Mexia, USA.
Based in Los Angeles, USA.
Diedrick Brackens is best known for his intricately woven tapestries that explore allegory, narrative, material, and color.Employing techniques drawn from West African weaving, European tapestry-making, and quilting traditions from the American South, Brackens weaves ground and figure from hand-dyed yarns set into lyrical relation. His process for the tapestries begins with a sketch of collaged drawings, photographs, and other clippings that are then digitized. Once in digital form, Brackens plays with the scale and shape of the elements to map out his composition, but also leaves space for improvisation, thereby challenging himself further during the weaving process.
In the recent works including those shown here, Brackens moves away from previous narratives that dealt in pain and death, instead exploring ideas of comfort, joy, interiority and being with nature. While the works lean heavily on the historical, they take on fantastical bents through mythological or folkloric reference. In each their own (2021), two rabbits sit innocently atop black chairs aside and above a cross-legged figure in the same yellow, recalling Br'er Rabbit, a key figure originating in West, Central, and Southern African as well as North American Indigenous oral traditions. Often summarized as tricksters, the rabbits are more productively understood as creatures that act as go-betweens for humans and other spiritual or cosmic dimensions, here accompanying a subject learning to sit. In marshling (2021), a figure with hand on hip stands confidently amidst a cluster of cattails, three large catfish circling his leg. Cast in shadow, the black yarn of the figure obscures whether the subject looks forward or behind, refusing our understanding of his gaze. Indicators of Brackens' own personal mythology developed through previous bodies of work, both autobiographical and historical, the catfish manifest ancestral spirits–guided self-embodiment to help one move through the world.
Selected Works & Awards

2021

Diedrick Brackens: Ark of Bulrushes, Scottsdale Museum of Contemporary Art, USA

2019

Diedrick Brackens: darling divined, New Museum, New York, USA

2017

Diedrick Brackens: a slow reckoning, Ulrich Museum of Art, Wichita, USA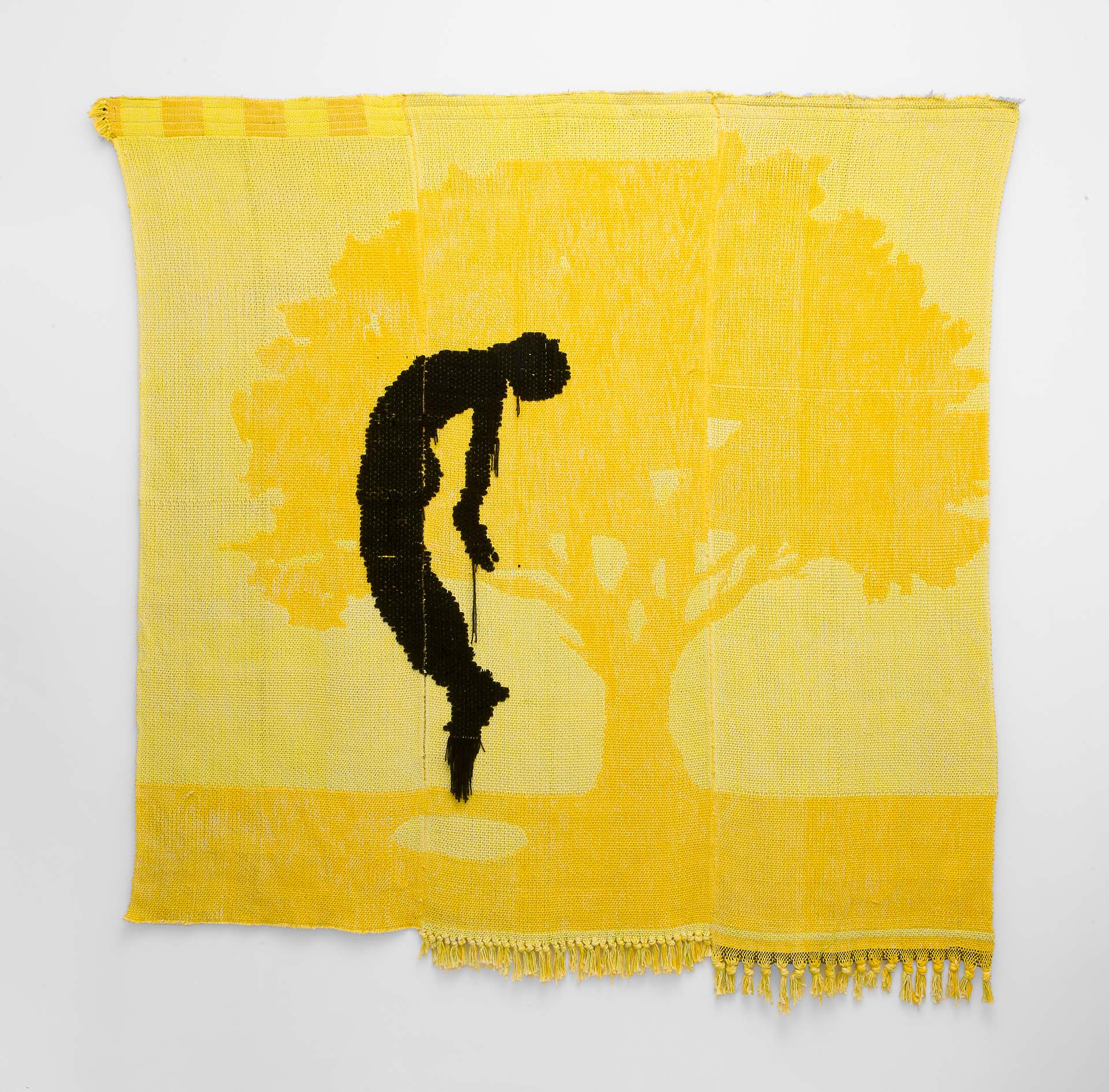 summer somewhere (for Danez), 2020 Private collection, New York, NY.

©

Diedrick Brackens. Courtesy of the artist, Jack Shainman Gallery, New York and Various Small Fires, Los Angeles.
Open

10:00-18:00 (20:00 on Fridays)

*Last admission 30 min before closing time

Closed

Mondays (except for public holidays)
Venue / Access

Aichi Prefectural Museum of Art Gallery (8F)

3 minutes on foot from Sakae Station on the Higashiyama Subway Line or Meijo Subway Line.
3 minutes on foot from Sakae-Machi Station on the Meitetsu Seto Line.