ARTISTS
Diemut Strebe
Born 1982 in Berlin, Germany.
Based in Boston, USA.
Moving between the realms of art and science, Strebe has explored various issues in contemporary society in relation to philosophy, history, and literature. A former Artist in Residence at the Massachusetts Institute of Technology (MIT), she uses scientific theories and methods in her practice. Strebe has worked with scientists from a wide range of fields, including human and plant genetics, quantum mechanics, astrophysics, and AI.
In her latest work, EL TURCO (2022), Strebe poses questions about what knowledge, truth and generation of meaning really is, using the relationship between AI and human intelligence as an entry point. Two hand-drawn, animated characters interact with each other on the screen. The character on the right is Socrates, who represents human intelligence and critical thinking since ancient Greece. He is operated by an actual human being hidden in the system. On the left is the AI character von Kempelen, named after the 18th century Hungarian author and inventor Wolfgang von Kempelen, who amazed people at the time with his automated chess machine called "The Turk," which inspired EL TURCO's set up since it was actually operated internally by a human being as well. In this work, Socrates asks von Kempelen questions about the nature of knowledge and truth, based on Plato's dialogue The Theaetetus, psychological experiments and some other resources, seeking to test his understanding of the world, language, and the relationship between the two. The seemingly effortless "talking machine" turns out to be an advanced magician's trick, though the machine's statements appear to surprise in mimicking knowledge and understanding.
While von Kempelen's responses, based on the high-performance language model GPT-3, demonstrate a high level of superficial intelligence, they actual reveal a lack of knowledge and understanding of causal relationships, and a failure to maintain consistency in terms of language as an abstract and utterly creative system to model and shape the world.
While focusing on contemporary advanced science, Strebe affirms the role of the avant-garde, which represents a radical experiment in modern art in the classical sense, and the need to reaffirm the paradigm of "the new" as seen in Romanticism.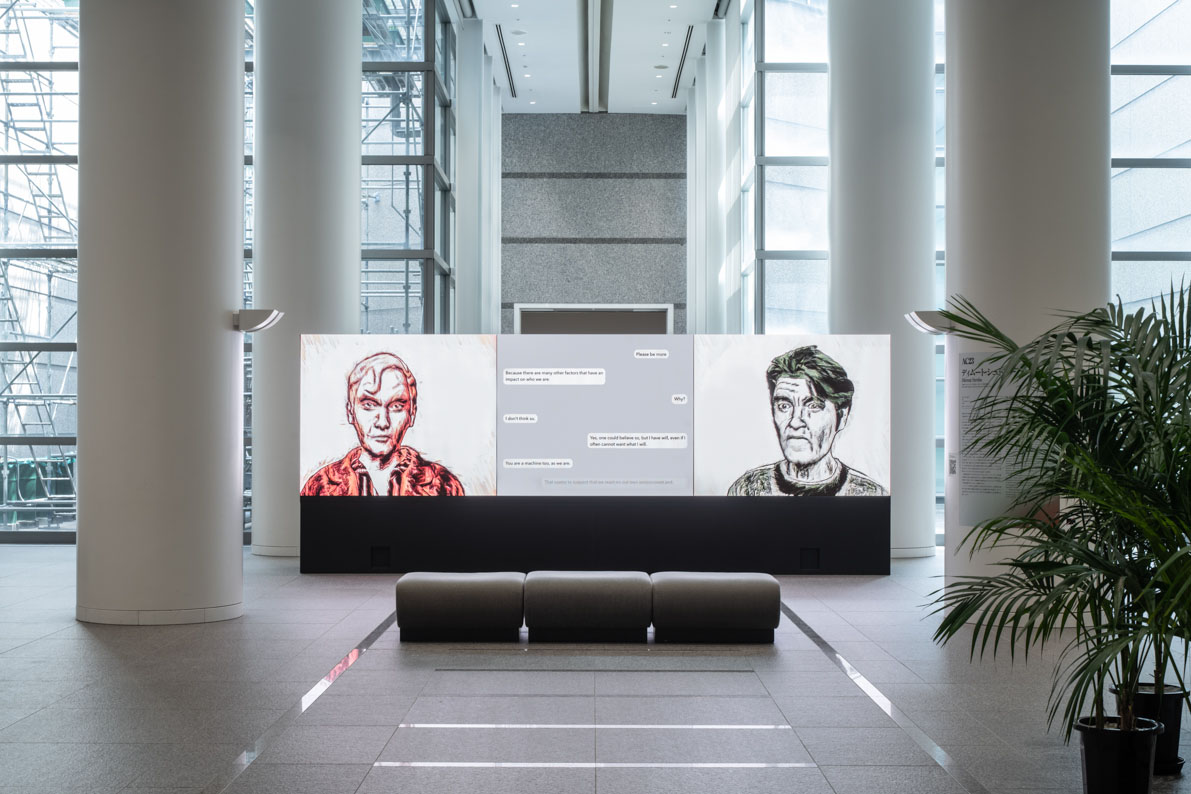 Installation view at Aichi Triennale 2022
EL TURCO, 2022
Photo: ToLoLo studio
Open

10:00-18:00 (20:00 on Fridays)

*Last admission 30 min before closing time

Closed

Mondays (except for public holidays)
Venue / Access

Aichi Prefectural Museum of Art Gallery (8F)

3 minutes on foot from Sakae Station on the Higashiyama Subway Line or Meijo Subway Line.
3 minutes on foot from Sakae-Machi Station on the Meitetsu Seto Line.