ARTISTS
Masuyama Kazuaki
Born 1967 in Gifu, Japan.
Based in Aichi, Japan.
Most of Masuyama Kazuaki's collages feature the Shimizuya department store that once stood in the city of Inuyama, and taxis, inspired it seems by seeing Shimizuya out the car window when traveling from the facility he stays in, back to his family home. The taxis may also have caught his eye at the time.
Regretfully, Shimizuya has closed in recent years. COVID-19 has also meant far fewer opportunities for Masuyama to go out. Yet the store and cars still appear in his works, suggesting that they hold a special meaning for him.
Most of Masuyama's works are collages. He starts by drawing buildings, cars and so on, then cuts out the images and sticks them onto art paper. He doesn't appear to be especially conscious of the paper as a background, and buildings and cars float freely on the page devoid of any sense of top and bottom, or depth. In addition, Masuyama's name, the date the work was made, and other text dances about among the images. Both images and characters drift untethered, their state of freewheeling flux comparable to the unreliability of memory and record.
Masuyama has participated in a number of open call exhibitions in Aichi including Aichi Art Brut Exhibitions and Fureai Art Exhibitions, and in 2018 received the Council Award at the 59th Komaki Citizen Art Exhibition. More recently his works have begun to be shown in exhibitions further afield, including Art Brut "Humanity and Nature in Japan" in Niigata at Musée Yukikomachi (2020).
Selected Works & Awards

2020

Art Brut "Humanity And Nature In Japan" In Niigata, Musée Yukikomachi, Niigata, Japan

2018

59th Komaki Citizen Art Exhibition, Aichi, Japan, Council Award

2014-

Aichi Art Brut exhibition, Japan

2008

Fureai Art Exhibition, Aichi, Japan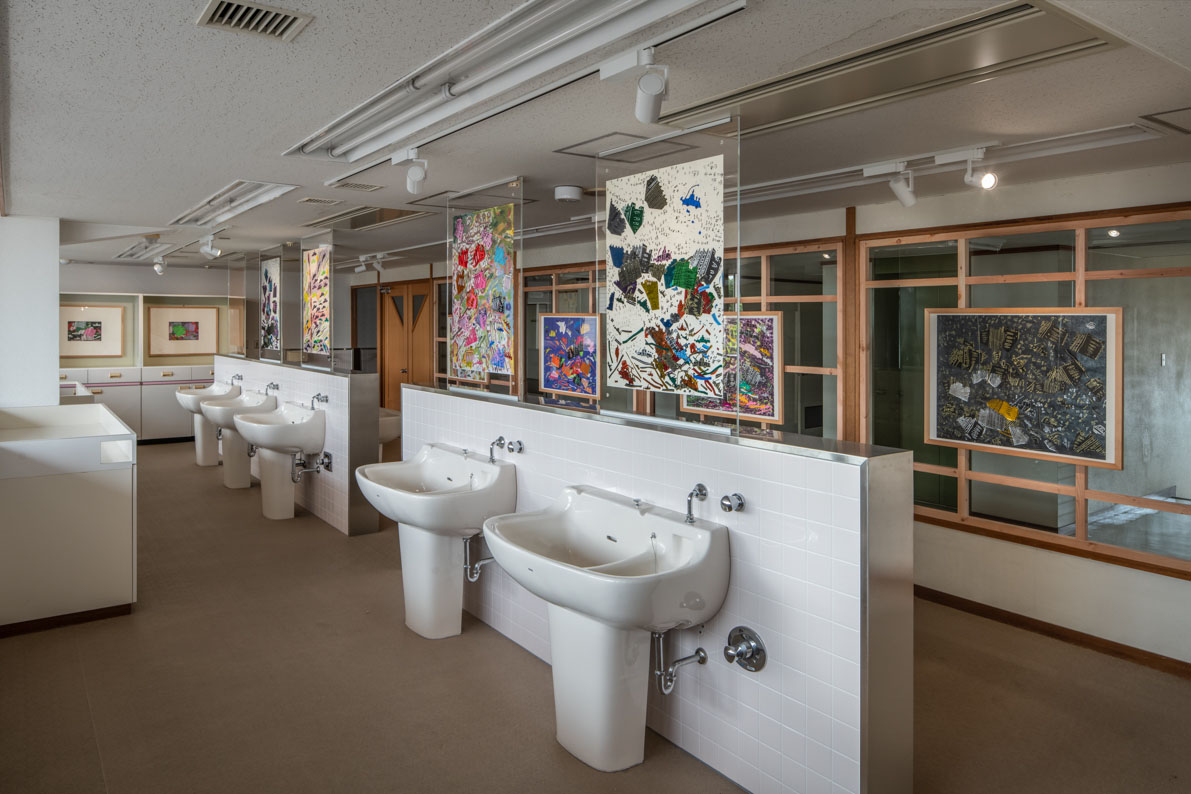 Installation view at Aichi Triennale 2022
Photo: ToLoLo studio
Open

10:00-18:00

*Last admission 15 min before closing time

Closed

Mondays (except for public holidays)
Venue / Access

Former Ichinomiya Central Nursing School (4F)

16 minutes on foot from Owari-Ichinomiya Station on the JR Tokaido Line.
16 minutes on foot from Meitetsu Ichinomiya Station on the Meitetsu Nagoya Line.