ARTISTS
Robert Breer
Born 1926 in Detroit, USA; lived and worked in Paris, France, and New York, USA; died in 2011 in Tucson, USA.
In the gallery are four sculptures of various sizes. Careful observation reveals that they move, albeit so slowly that the movement is not noticeable at first. The large dome shaped object, Float, dates back to 1970, when seven prototypes were exhibited at Expo 70 in Osaka, where they were presented on the plaza in front of the Pepsi Pavilion in conjunction with a fog sculpture by Nakaya Fujiko.
Inside Breer's plastic and foam works are mechanisms with motors and wheels. By incorporating such devices in these minimal sculptures, from which all traces of ornamentation have been eliminated, he has produced objects that escape the constraints of gravity and medium to seem alive. In his later years, when discussing these sculptures, Breer said "I didn't want them to (...) become animals or people." Nevertheless, incorporating the mechanisms gave them a presence that distinguished them from completely static sculptures, and by moving them at extremely slow constants speeds that cannot be achieved by living creatures, he positioned them as "lumps that move," neither sculptures nor animals.
Robert Breer's father was an engineer working for Chrysler, and Robert initially studied engineering in his native Detroit (USA) before enrolling in an art degree course at Stanford University (California, USA) at the age of sixteen. In the early 1950s, he started on a career as a painter in Paris, and almost immediately began creating experimental animation works. In 1959 he returned to America and moved to New York, first showing his moving abstract sculpture series in the mid-1960s. At Expo 1970 in Osaka, he worked with members of the Experiments in Art and Technology (E.A.T.) group on the program design for the Pepsi Pavilion. Breer is perhaps best known internationally for his work in animation, with recognition including the Max Ernst Prize at the Oberhausen Film Festival, Germany (1969) and the Stan Brakhage Vision Award in Denver, Colorado, USA (2005). The Whitney Museum of American Art (New York, USA) organized the artist's first retrospective in 1980, and this has since been followed by major solo exhibitions around the world.
Selected Works & Awards

2021-2022

Fondazione Antonio Dalle Nogare, Bolzano, Italy

2016

Sharjah Art Foundation, UAE

2011

Baltic Contemporary Art Center, Gateshead, UK

2011-2012

Tinguely Museum, Basel, Switzerland

2010-2011

Solo exhibition, CAPC, Bordeaux, France

2005

Received the Stan Brakhage Vision Award, Denver, USA

1987

Received the Maya Deren Independent Film and Video Artists' Award

1981

Commissioned large mural, Outside of the Film Forum, New York, USA

1980

Retrospective exhibition, Whitney Museum, USA

1969

Received the Max Ernst Prize at the Oberhausen Film Festival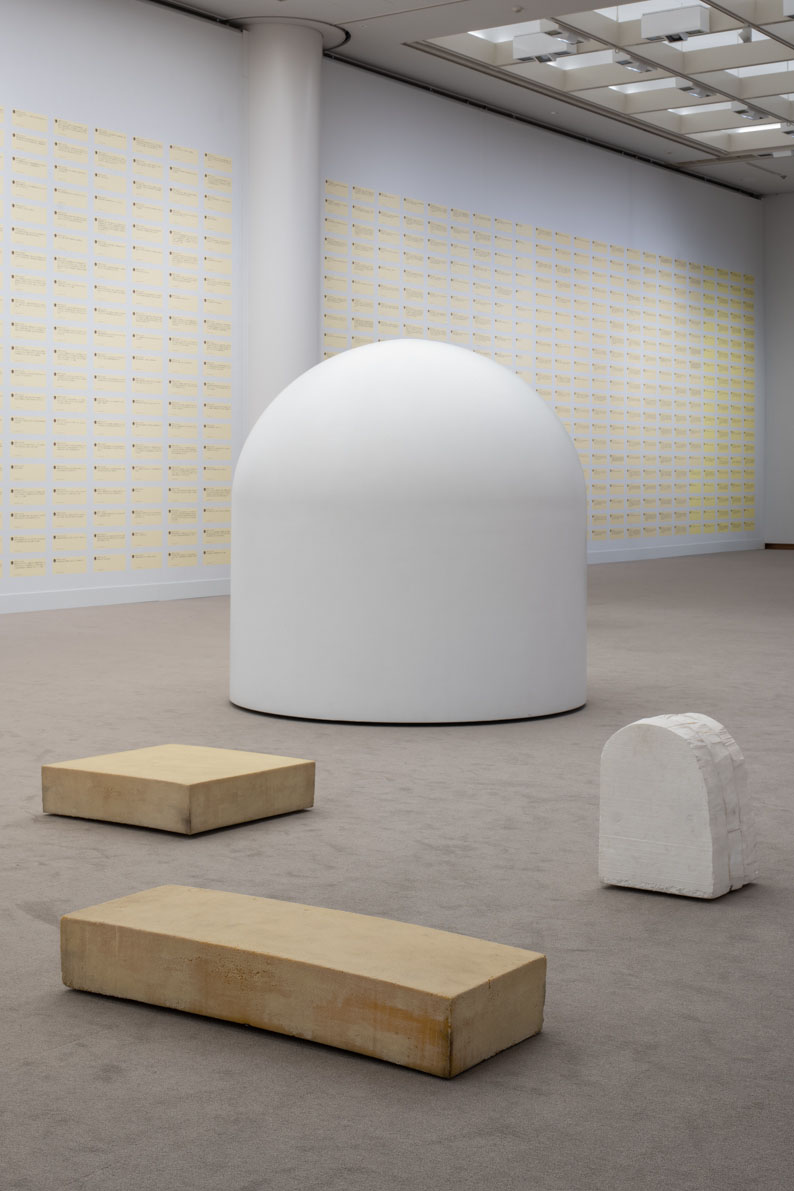 Installation view at Aichi Triennale 2022
Photo: ToLoLo studio
Open

10:00-18:00 (20:00 on Fridays)

*Last admission 30 min before closing time

Closed

Mondays (except for public holidays)
Venue / Access

Aichi Prefectural Museum of Art (10F)

3 minutes on foot from Sakae Station on the Higashiyama Subway Line or Meijo Subway Line.
3 minutes on foot from Sakae-Machi Station on the Meitetsu Seto Line.