ARTISTS
Imai Chikage
Born 1979 in Aichi, Japan.
Based in Aichi, Japan.
Performances
Studying under artists like Yuasa Joji, Matsui Akihiko, Wim Henderickx and Fabio Nieder, Imai Chikage graduated with a degree in Composition from the Aichi University of the Arts in 2002 and received her master's degree at the Conservatorium van Amsterdam in 2009. In her compositions, Imai regards music as an organism and explores her concept of a "vector in music" to expand its sensory possibilities. Her artistic practice has led Imai to engage in and direct various works that deepened her connection with visual art, photography, contemporary dance and scenography. In recent years, Imai's interest in a close coexistence between art and society has led to her organizing the contemporary music academy and the lecture and concert series Crossboundary to further establish contemporary music in Aichi, and to her participation in locally-rooted projects and events, such as ARToC10 and Aichi Triennale.
At Aichi Triennale 2022, Imai presents a stage piece formed from six of her compositions, including Transcendent - mirror, which tries to bring life to Noh masks (said to be dead unless worn by a performer) through contemporary music, photographs and visual art. What will happen when a contemporary artist confronts the works of Noh mask masters from 400 years ago.
Realized thanks to the generous cooperation of the Toyohashi Uomachi Noh Conservation Society.
Featuring items designated as cultural assets and partly as important cultural assets by Aichi Prefecture.
Selected Works & Awards

2020

Morphing of Es ist ein Ros' entsprungen, dedicated to Ensemble Modern's 40th anniversary performance, Frankfurt, Germany

2016

Masque, solo exhibition programmed for the HANATSUmiroir's concert series, Strasbourg, France

2012

towards G, commissioned by and premiered at Music from Japan, New York, USA

2009

Simulgenesis, part of the 4th International Composers' Seminar of Ensemble Modern, Frankfurt, Germany

2008

Vectorial Projection IV - fireworks, commissioned by and premiered at Festival d'Automne, Paris, France
Performances
Synecdochism III by music, photography and visual art
MUSIC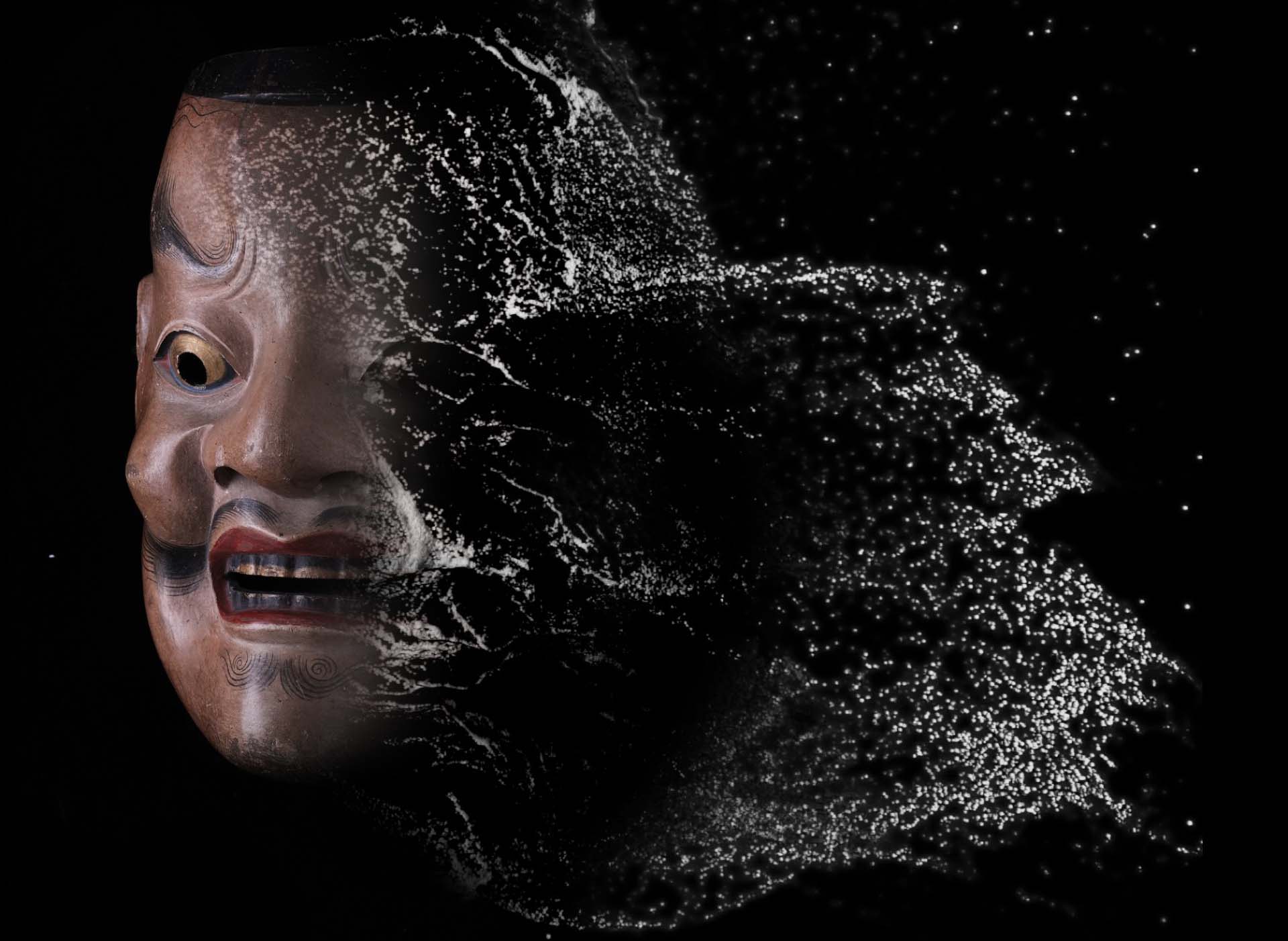 ©

Junichi Takahashi / Martin Boverhof
Dates

Fri, Sep 30, 19:30
Sat, Oct 1, 14:00

◆

◆= Childcare Service

Duration

60 min.

Tickets

Adults

¥2,500


U25

¥1,500

・Door tickets for adults, and U25 cost an additional ¥500.

Note

Children below school age are not permitted.

Childcare Service
For details (In Japanese)
Venue / Access

Mini Theater, Aichi Prefectural Art Theater (B1)

5 minutes on foot from Sakae Station on the Higashiyama Subway Line or Meijo Subway Line.
5 minutes on foot from Sakae-Machi Station on the Meitetsu Seto Line.
Performance brochure

Performers & Staff:

Maribeth Diggle

(Soprano)


Egashira Maya

(Violin)


Hatanaka Asuka

(Percussion)


Inada Yuta

(Visual art, operation)


Martin Boverhof

(Visual art)


Takahashi Junichi

(Photography)
PHOTO
Related Information
Photos

©

Junichi Takahashi / Martin Boverhof