News
Hoor Al Qasimi Appointed as Artistic Director of Aichi Triennale 2025
The Aichi Triennale Organizing Committee is pleased to announce the appointment of Hoor Al Qasimi (President and Director of the Sharjah Art Foundation) as the Artistic Director of Aichi Triennale 2025.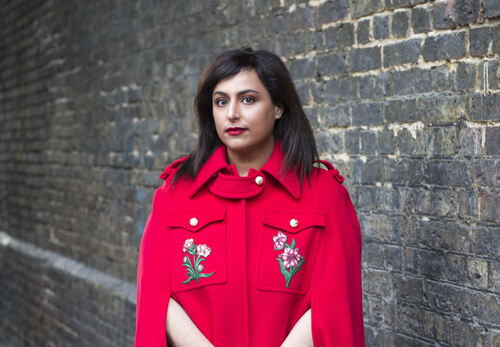 (c)SEBASTIAN BÖTTCHER
Hoor Al Qasimi was selected for the following reasons:
Extensive Experience and Achievements: With a wealth of experience and accomplishments as an international curator, including the renowned Sharjah Biennale, Hoor Al Qasimi is poised to create art festivals of international acclaim.
Global Network: Hoor Al Qasimi possesses a robust global network in the art world. Serving as the president of the International Biennial Association (IBA), she will strengthen Aichi's presence on the world stage.
Fresh Perspective: As the first foreign Artistic Director of the Aichi Triennale, Hoor Al Qasimi will bring a fresh perspective, ensuring the art festival embraces new and exciting dimensions.
Proficient Organizational Leadership: Having held significant leadership roles as the president of an art foundation, Hoor Al Qasimi demonstrates exceptional skills in effectively guiding and managing organizations.
With these exceptional qualities, Hoor Al Qasimi is poised to lead the Aichi Triennale towards artistic excellence, igniting inspiration and captivating audiences worldwide.
Hoor Al Qasimi[President and Director of the Sharjah Art Foundation]
Hoor Al Qasimi, President and Director of Sharjah Art Foundation, is a curator who established the Foundation in 2009 as a catalyst and advocate for the arts, not only in Sharjah, UAE but also in the region and around the world. With a passion for supporting experimentation and innovation, she has continuously expanded the scope of the Foundation to include major international touring exhibitions; artist and curator residencies in visual art, film, and music; commissions and production grants for emerging artists; publications and publication grants; performance and film festivals; architectural research and restoration; and a wide range of educational programming for all age groups.
She co-curated Sharjah Biennial 6 (2003) and has remained Biennial Director since and was curator of Sharjah Biennial 15 (2023). She was also elected as President of the International Biennial Association in 2017, the President of The Africa Institute, and President and Director of the Sharjah Architecture Triennial. Previously, she was a board member for MoMA PS1, New York, and the UCCA Center for Contemporary Art, Beijing, etc.